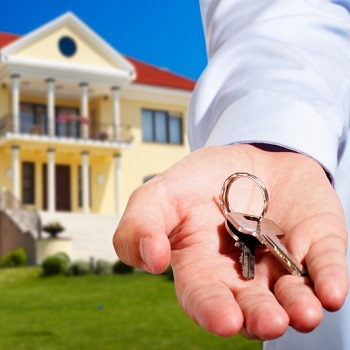 Located near the river Narmada, Bharuch is a famous city in Gujarat. The presence of river Narmada has made this city very prosperous. The abundance of water has led agriculture and other commercial activities to embellish in the city. The place is famous for its peanuts, which are processed here in peanut processing industries. The city is also known for its textile. In addition to these, Bharuch has large chemical plants producing, fertilizers, paints, cotton, dairy products, and dyes. The place has the advantage of Gujarat's largest cargo terminal. There are many units of some of the big companies like GNFC LTD, Torrent Group, PepsiCo International, Aventis, ONCG, etc. As it offers good employment opportunities, a large number of people are shifting in the city for their sustenance and therefore, the demand for houses for sale and rent is rising every day in Bharuch.

With its modern and rich infrastructure, Bharuch is becoming a stunning city that is the hub of different commercial and residential activities. Bharuch is well-equipped with transportation facilities where you will be stay connected with all the major places in the city and other regions of Gujarat. In order to meet the demand of the growing population, many renowned builders, real estate companies are coming up with the new projects in Bharuch.
If you are looking for a property in Baruch for rent, then you should approach an established real estate agent here. The real estate agents are experts in this field. Here are some of the top benefits that would come along with engaging the right expert for your needs-

• Knowledge Of The Latest Listings – The real estate agents would know all of the latest listings of the property for rent in Bharuch, which means they can get you in to see them before anyone else does. They would also know which ones would fit your needs and they would make sure to show you only those.
• Saves Time – If you don't have a lot of time when it comes to deciding which property you want to visit, then the experts can help you there. You just need to tell them what you are looking for and what your budget is and they can find the right property for rent.
• Advice – They also able to give you advice regarding the entire process and let you know which property would be suitable for you.
• Pricing – The real estate agents can also help you to find the right place for the right price, and they can even help to negotiate a lower payment or even down payment. This is their area of expertise so they know what the ideal payment should be and they can let you know if the asking price is good or not.

Think about all of the above things when it comes to working with the real estate agents for renting any new property in Bharuch that you might need.

Approaching an established real estate company in Bharuch can be highly beneficial for determining various aspects related to the real estate industry. You can even browse through the list of the best property dealer or best real estate agents in Bharuch online to get the best deal on renting properties in the region.
This entry was posted on June, 03, 2021 at 15 : 23 pm and is filed under real estate agent. You can follow any responses to this entry through the RSS 2.0 feed. You can leave a response from your own site.